About Us
At Well Being, we aim to provide professional, personalized, and affordable services for residents of Carson City and nearby areas. We take pride in our lengthy experience of making a difference in our clients' lives by helping them lead a healthy and more active lifestyle. The services we offer are perfect for individuals, couples, friends, office mates, and groups who wish to lose weight, prepare for athletic events, improve strength and stability, restore health and fitness, have a relaxing massage, or learn to apply and integrate healthy diet principles to their everyday routine.

We are located in a fully equipped fitness center, complete with everything you need from traditional free weights and equipment to specialized training equipment suited to functional training. We incorporate the use of tools such as heart rate monitors, complete amenities for massage therapy sessions, water rowers, suspension and balance training systems, Trigger Point rollers and instruments and the Functional Movement Screen (FMS) system to best assess needs and attain desired goals and outcomes.

Whether you want to train as an individual or you prefer enrolling in a group, we can surely accommodate you. With many programs to choose from, picking the one that best suits your needs will never be a problem. Please call us now at 775-546-3414 or 530-414-0788, and let us discuss your specific health and wellness needs.


Bios
ALINA PAULA
Massage Therapist; Personal Trainer; Certified PN Nutrition Coach; Ski Instructor
I was born and raised in Transylvania – Romania. I graduated with a degree in Exercise Science and worked as a Badminton coach for over 10 years training athletes for Romanian National Team. Also worked as a ski instructor and P.E. teacher, and in 2005 I studied and acquired my certification in massage from a Massage School in Brasov, Romania, and later some classes at Bodhi Tree Massage School in Carson City. In 2002 came to the United States seeking an adventure and the opportunity to teach skiing at Northstar - at - Tahoe. Falling in love with Tahoe first, and later with my now husband, in 2009, I decided to make Tahoe my home and moved to Carson City.

I've been practicing massage therapy through both, public and private practice, for over 10 years now. Because of my degree in Exercise Science I have the advantage of knowing and understanding the human body's structure and functionality in great detail. I am very systematic, technical, and case specific in the application of my skills to each client. I attempt to satisfy each client's needs to the best of my ability. I specialize in various modalities/techniques like: Deep Tissue, Sports Massage, Swedish Massage, Positional Releases, Ortho-bionomy, Acupressure, Heated Stones, Essential Oils, etc.

In addition to the affect of my massage work my experience and schooling (Exercise Science, Coach, certified Personal Trainer - with specialties in Post rehabilitation, Pre/Post natal exercise, weight loss, etc) provide the opportunity to make recommendations about different exercises and stretches that will help relieve chronic pains and aches. Lastly, my technical and practical knowledge is further enhanced through the application of my Energy Healing training techniques.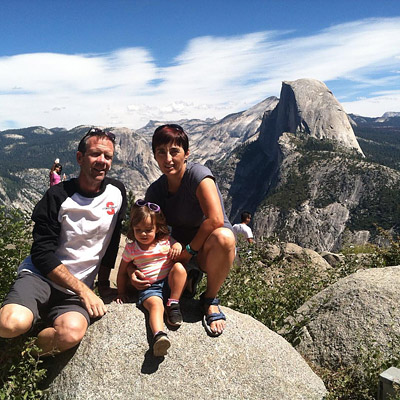 BRAD PAULA
Personal trainer; group fitness and spinning instructor; certified FMS, TRX and R.I.P.P.E.D. instructor; Yoga instructor; ski and swim instructor
Brad Paula has a strong sport and fitness background. He competed in age group swimming through high school and at the collegiate level for Cal Poly, San Luis Obispo. He coached age group swimming for three years for the Petaluma Swim Club. Presently, he is a certified Professional Ski Instructor/Trainer at Northstar, California Ski Resort and assists with the coordination/facilitation of pre-season ski training camps, trains ski instructors for certification, and teaches all levels of ski enthusiasts. He also participates in Olympic length triathlons and competes in amateur road and mountain bike events.

As an ACE certified trainer he specializes in post rehab training and corrective exercises as well as special population and/or sport specific programs. He integrates the Functional Movement Screen to identify asymmetries in the body that discourage peak performance or may encourage risk of injury. He believes functional power and strength come from efficient movement patterns, balance, and core stability. He combines proper diet with exercise programs so as to promise best weight management and lean muscle mass generation results and aid in heart and body health.

He continues to add to his fitness knowledge and understanding through regular attendance of continuing education courses in sport specific training and rehabilitation, core stability, nutrition, anatomy, and functional movement studies.